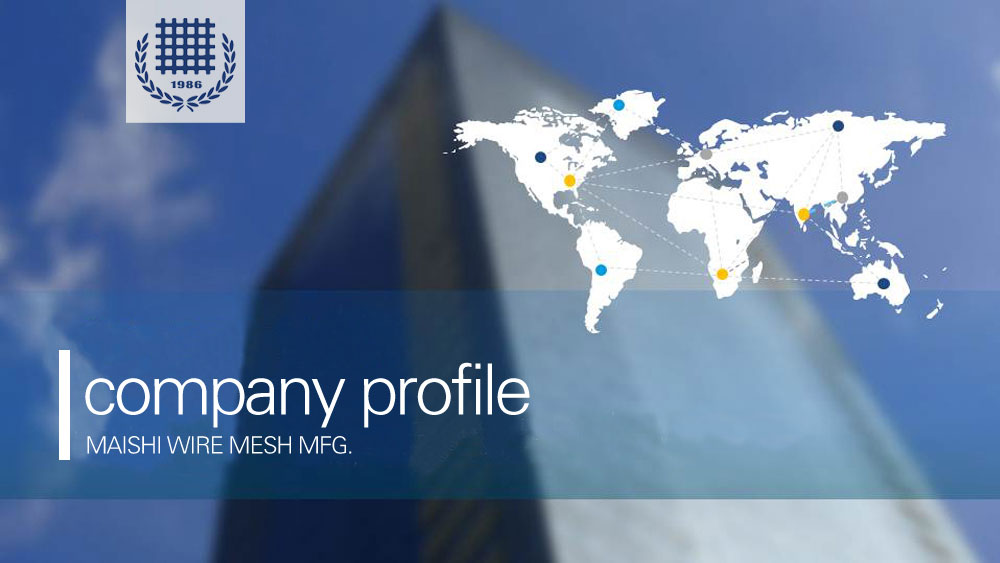 MAISHI Group was founded in 1986 and hearquater locates in Hebei of China. We started the business from a small factory named "ZhengQian Factory", after 30 years of continuous innovative promotion and the sustainable development,our main attention have turned from the domestic market to overseas. Now MAISHI Group has become one of the top Wire Mesh manufacturer in China. Up to now, Maishi mainly produce Stainless Steel Wire Mesh, Welded Wire Mesh and Hexagonal Wire Mesh etc. We have a stable global marketing net and our products have exported to more than 80 countries and areas, such as the United States, Germany, South Africa, Japan, South Korea, Australia, Malaysia, Canada and other countries.
MAISHI WIRE MESH MFG. insist on the core of creating continuable value for customers. As we found except for the standard 304 and 316, the other materials can not insure the 10 years lifetime. MAISHI WIRE MESH MFG. gradually moved to produce and sell 304 & 316 wire mesh since 2013, especially the hign tension 316 wire mesh.
Due to the high quality and high-tensile strength wire, continuous creativity, flexible customized manufacturing capacity and mature delivery capabilities and after service, MAISHI WIRE MESH MFG. has won the trust of Australia's high-end market.
MAISHI WIRE MESH MFG. is carrying through sustainable development strategy in the world, taking "help every customer achieve favorable development" as our responsiablity, realizing the harmony between customer, company and employee. We run the concept of "innovation, cooperation, win-win" through the whole production cycle. In the future, MAISHI WIRE MESH MFG. will continue to work on the production of high quality wire mesh, grappling with the constant challenge in the world.